The story behind C-Her-collection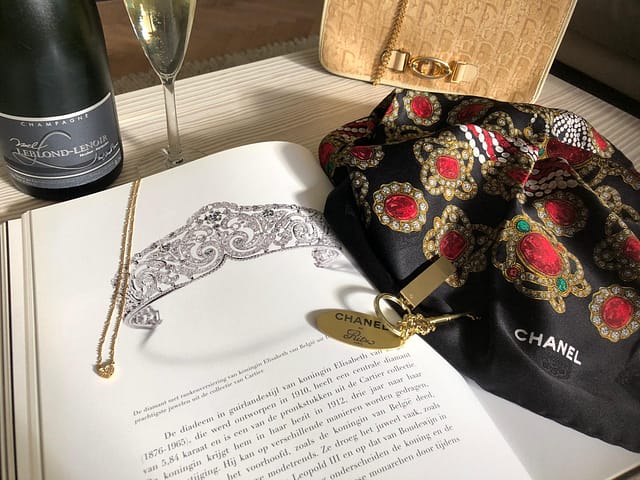 It started like a little seed that grew year after year…
The curiosity for diamonds started more than 20 years ago and it grew into a passion during all the years that I've spent among these dazzling stones.
First, I started as an administrative support, keeping my eyes and ears open, but my mouth shut. Confidentiality is the key word in the diamond business.
Slowly I was finding my way in this closed world, I got to know many people from all over the world and they all shared the same passion: the beauty of a diamond.
Thanks to my former employer, I learned how to study a diamond, to check its color, its clarity, its cut and how to improve its quality by re-cutting it.
I learned to appreciate antique jewelry. Where does this piece come from? Who wore it? What's the history behind it? Who's the designer?…
I learned never to settle for less, always look for quality, beauty and elegance.
Now it's time to start up my own business and so I created my own web shop. You will find affordable second hand jewelry, carefully chosen by myself. To complete your outfit, there is a selection of luxury handbags and accessories, a lady never can go without.
Are you looking for a special gift, for a special occasion, for a special person,… and you need some advice? I'm always happy to guide you and assist you ([email protected]).
"C" & Enjoy!
C. H.
C-Her-collection.com